Children's Program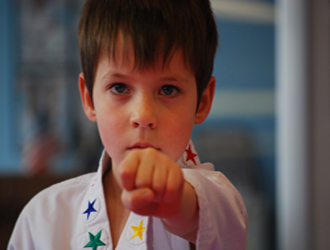 FLYING KICK FITNESS CENTER is dedicated to thedevelopment and education of the whole student through training in Tae Kwon Do.  Emphasis is placed upon improving the potential of each student.  FLYING KICK is unique due to the special training techniques developed by Master Al-Atrash.  The Children's Program seeks to teach courtesy, self-control, and self-esteem.  It also emphasizes the philosophy of Tae Kwon Do as a defensive art.
Class Descriptions
Ninjas (3 Year-olds) The focus of  this program is to introduce kids to Tae Kwon Don in a fun and enjoyable way.  The emphasis is on following directions and the development of trust between instructor and student.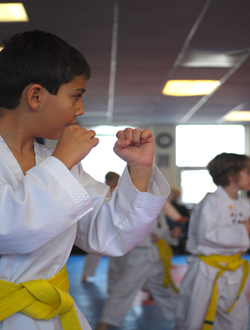 Little Dragons (4 Year-olds) This class focuses on the basics of Tae Kwon Do with an emphasis on self-esteem and strengthening concentration.  The student learns the basic kicks and movements of Tae Kwon Do.  There is an emphasis on fun.
Children's Classes (5 and Up) Classes are divided based on rank and ability beginning at the white belt level.  Students go through traditional Tae Kwon Do training belt ranking and must pass an exam to progress.  We work with each student to ensure he or she knows the curriculum and is positioned for success.  Our belt progression is:
White Belt — Beginner
Yellow Belt — Advanced Beginner
Green Belt — Intermediate
Blue Belt — Advanced Intermediate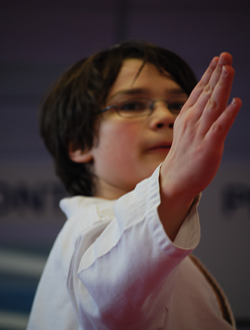 Red Belt — Advanced
Black Belt
A Recognized Curriculum
Our curriculum and our positive, professional mode of instruction is recognized by leading Washington, DC area private schools and by Montgomery County schools where we offer after school programs.  To find out more about our after-school  programs and where they are offered check out our other after-school programs.